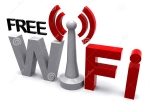 Coming soon to this location at a time to be announced!
CHIP...or Complete Health Improvement Program
A lifestyle medicine education program focused on whole-person health, facilitated over 12-18 sessions in a group environment with dynamic group discussions and peer support. It integrates optimal nutrition, exercise and behaviorial psychology principles and tools. For over 25 years, CHIP has been measurably changing lives by preventing, arresting and even REVERSING chronic disease. For more information and to sign up,
click here
!

---